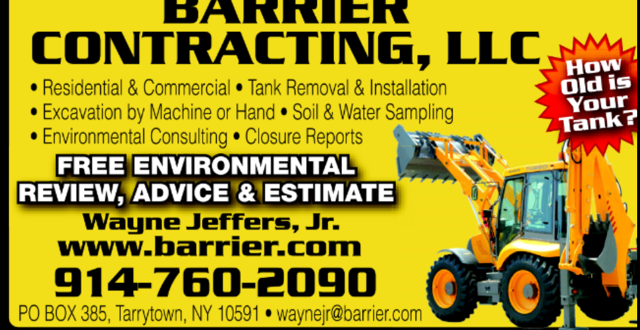 Helpful tips for buying a home with oil heat
When purchasing a home, it is important to know whether the home has or has had an oil tank. If a "petroleum release" has occurred, it is the responsibility of the property owner to pay for all costs associated with the remediation of the contamination. As a buyer there are a few things you can do to determine the condition of the tank and the soil around it.
Request any paper work from the town, city or village detailing that the work was done to code.
Determine if there is or was an oil tank

Site visit to perform a field assessment
Tile Probe Area Of Concern (AOC)
Use Ground Penetrating Radar (GPR)

SoilTesting

Once the Area Of Concern (AOC) is established, Use soil probing technology to insert 3 probes to a depth of 6-9 feet
Inspect the soil

Send the soil to the lab for analysis of Semi-Volatile Organic Compounds (SVOC's) and Volatile Organic Compounds

Compare Lab analytics with the New York State Department of Environmental Conservation Standards
TankTesting

When a tank is found, a NYS licensed tank tester, applies a vacuum to the tank along with an acoustical test.
The best way to know for sure is to remove the tank prior to closing. Removing the oil tank prior to closing not only shows the buyer you are serious but also relieves you of future remediation costs.
Old oil tanks can be a costly liability if they leak. Oil tanks that had previously been decommissioned can also leak if not done properly.
Some or most new home owner insurance policies do not cover oil tanks and the costs associated with heating oil contamination. This is why it is important to know the condition of the tank and the soil around the tank. For More information visit www.barrier.com or Call (914)760-2090