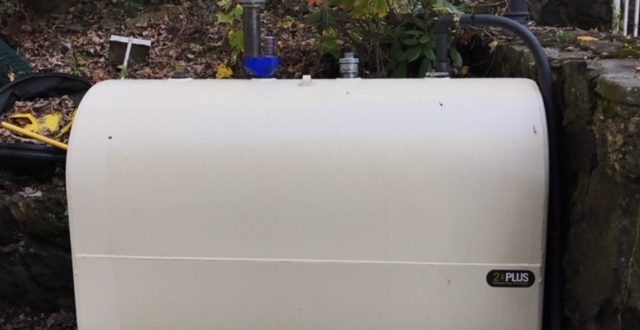 Tips To Consider During Oil Tank Installation Or Oil Tank Removal
Do you own a home in Briarcliff Manor NY, which has an underground or above ground home heating oil tank? Or are you planning to install a new oil tank? Then you must keep a few important points in mind before you do an Oil Tank Installation.
Here are few important factors to consider before an Oil Tank Installation in Briarcliff Manor NY:
Whether you want to install the tank outdoors or indoors: Before installing an oil tank, it is very important to understand the location of the installation. If you are going to install it outdoors, then the tank must be suitable for outdoor use. Also, if you wish to bury your oil tank, you must check the product's suitability for underground usage.  If you plan on installing the tank indoors, you need to meet certain codes pertaining to its location
Cost of Oil Tank: The Cost of installation involves a few things, the gauge of the tank, the size of the ullage. There are also additional expenses such as obtaining local building permits, Installation, labor, oil line Installation, vent, vent alarm… etc.  It is highly recommended to get the TOTAL estimated cost of the installation before hand from the installation company.
Disposal of your Old Oil Tank: If you are replacing the old oil tank with a new one, then the old Oil tank removal is very important to you. Upon removal of the below ground tank, you will be enabled to do soil/water testing. It is usually performed to check to see if there was any leakage of oil tank. An oil tank leak can lead to soil contamination. Hence contaminated soil disposal adds further to the costing of oil tank removal.
Oil Tank Installation Regulations: While there are only a few regulations concerning the installation of oil tanks, it is extremely important to follow them.
Once the Oil tank is installed, if underground or above ground, it is always recommended to check for any leaks, or any damages to the oil tank on a regular basis, if possible. This can be done through soil testing, water sampling or water testing. In soil/water sampling process, a sample of can be collected using a soil boring. After the sample is collected it is sent to a lab for analyzation.  It is also advisable to know your homes consumption rate of heating oil, if you see a dramatic change, it tank should be inspected.  With an above ground oil tank, you should be diligent about doing a visual inspection on the tank and the surrounding areas. Checking for leaks, rust, wetness and overall condition oil tank (http://www.barrier.com/above-ground-oil-tank-inspection)
After the Soil/Water Testing, if contamination is found, you may contact Barrier Contracting for Oil Tank Installation and Removal.
Are you looking for an Oil Tank Installer in Briarcliff Manor NY?  Contact Barrier Contracting a fully licensed and insured company which offers a wide range of quality oil tank Installations, oil tank removal, and Environmental services.