Tank Locating and Property Sweeps in Westchester and Putnam County
Ground Penetrating Radar (GPR) is one of the most accurate tools used in determining if underground heating oil tanks exist at a property. Another technology is Electromagnetic Detection (ED).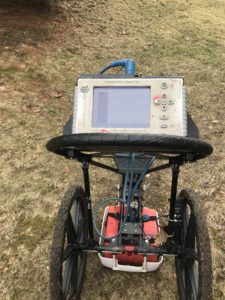 Barrier Contracting uses both of these technologies to identify and locate any previous and in use underground heating oil tanks or associated piping. When purchasing (or selling) a property, In Westchester or Putnam County, it is imperative to know whether or not underground storage tanks (UST's) are present. Whether a property is currently heated by natural gas, propane, above ground oil tank or current underground tank, it is important to know what other types of oil storage have previously existed. Identifying underground tanks can help limit the potential liability of costly remedial activities.
–Ground Penetrating Radar uses radio signals to determine the characteristics of what lays underground. These signals can identify tanks, piping and various other materials beneath the surface without excavation.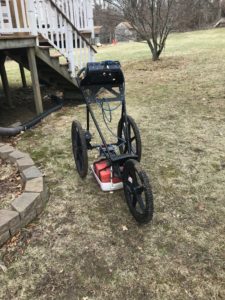 –Electromagnetic Detection involves connecting a transmitter to induce radio frequency to old oil lines and using a handheld device to trace and follow them. This technology can help determine if an underground oil tank exists or has existed.
Using the latest technology and trained personnel Barrier Contracting can help locate and identify underground home heating oil tanks, please call, text or email us to schedule an appointment, 914-760- 2090 or waynejr@barrier.com