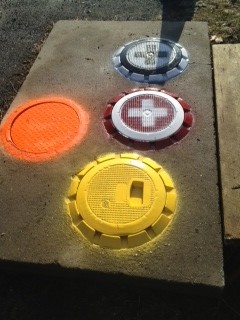 Petroleum Bulk Storage (PBS) Compliance for registered facilities
Petroleum Bulk Storage (PBS) compliance can be quit complex, it requires in depth knowledge of the rules and regulations set forth by New York State Departement of Environmental Conservation (NYSDEC) and Westchester County Department of Health (WCDOH), as well as, the Environment Protection Agency (EPA).
If you have more than 1100 gallons of petroleum storage on your property or dispense gasoline your tanks must be registered with the Westchester County Department of Health. Along with this registration is a list of regulations you must comply with. These regulations can be confusing and hard to follow. We can help you understand and follow these regulations to make your facility compliant and safe for the environment.
Regulations can include color-coded fills, tank identification, inventory control, leak detection and various other things. We find that management companies and apartment buildings are not compliant with some regulations. If you operate or are on the board of a building with a large fuel tank, take the time to make sure you are in compliance with ALL of the environmental laws. Barrier also provides onsite remediation and/or consulting. We can help guide you through an oil, gas or diesel spill.
PBS Compliance for Registered Facilities
Clean and Paint Spill Buckets and Fills
Organize Paperwork
Site investigation
Painted Vent Pipes
Fill Port Labeling
Color Coding
Well Installation
Ground Water Sampling
Soil Sampling
Code Compliance
Geoprobe
Site Investagation
PBS regulation audit
Mock Inspections
Inventory Control Sytems
Overfill Prevention
Tank Labeling
Fill Port Cleaning